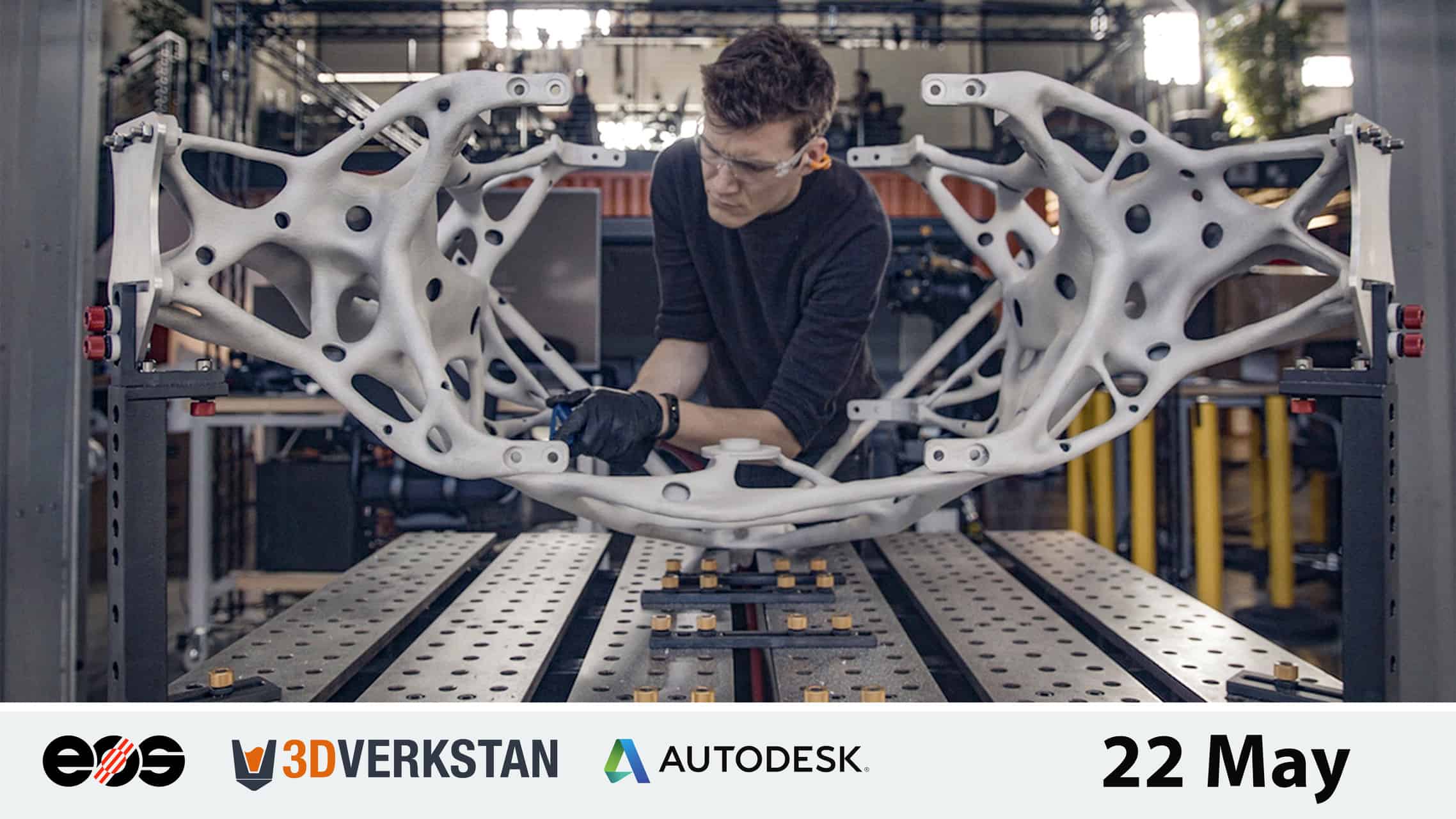 ---
---
REGISTER FOR THE EVENT HERE
Are you interested in knowing how to utilize generative design in your companies work-flow? Good! 3DVerkstan and Autodesk invites you to explore the possibilities and benefits of generative design. 
During a morning session we will explain the technology of Generative Design on a basic level and make it accessible to everyone, regardless of industry. We will guide you through the whole process by looking at your specific applications and needs to create your optimal case.
Quickly generate high-performing design alternatives—many that you'd never think of on your own—from a single idea.
With generative design, there is no single solution; instead, there are potentially thousands of great solutions. You choose the design that best fits your needs.
Generative design mimics nature's evolutionary approach to design. Designers or engineers input design goals into generative design software, along with parameters such as materials, manufacturing methods, and cost constraints. Unlike topology optimization, the software explores all the possible permutations of a solution, quickly generating design alternatives. It tests and learns from each iteration what works and what doesn't.
Date: 22 May 2019
Time: 8.15 am - 11.30 am
Location: 3DMeetupCenter - Rehnsgatan 16, Stockholm
Price: Your time - which is valuable and we aim to give you as much value as possible.
Agenda: 08.15 - Breakfast 08.30 - 3DVerkstan presentation 08.40 - Autodesk presentation - focus on Generative Design & new technology 08.50 - What is Generative Design and Why should we use it? 09:10 - 2-3 Case Studies from Autodesk 10.00 - Coffee 10.15 - Technical walk through Generative Design 11.15 - EOS Generative Design and give away 11.25 - Round up
Do you already have a product or design that you believe could be improved or optimized by the use of Generative Design? During the afternoon of the 22nd we will have 3 time-slots (1pm / 2.30pm / 4pm) available for you, where Harv Saund and Lars Nyström from Autodesk will spend an hour discussing your specific needs.
Please note that all the presentations will be held in English.
---
Det här eventet har redan varit. Läs våra senaste nyheter »här.«
---