#3DVFaceShield
This is our first attempt to try helping our heroes helping people sick and in need. There is a shortage of protective gear for doctors and nurses, so we've designed a frame for holding standard sized plastic sheets. Quick to print, easy to assemble. We are so grateful for all the support and downloads we have had globally - and we will keep this going as long as we need to.
 If you already have a 3D-printer and would like to help too, here´s where you find the QUICK LINKS for printfiles and settings to make it easier. Some of the most common questions we are getting are regarding stacked versions, access to source files and how to print on a smaller printer. We have included the current answers to this FAQ page.
The visor is tested and approved by staff all over the world but there are a lot of different regulations regarding medical supplies, please make sure to follow authority guidelines that applies within your region.
We are well aware of the great technical knowledge within the 3D-printing community but please note that safety comes first and medical equipment always needs to be approved to be distributed, this could possibly be a matter of life or death. We refer to this article about safety recommendations from 3DPrint.com
---
FOR SWEDEN:
3DVerkstan har under hela denna process varit i nära samarbete med olika organisationer och myndigheter, och visiren har testats och blivit godkända inom sjukvården på en global nivå. Här hittar ni uppdatering från 26 Mars angående svenska riktlinjer 
-------------------------------------------------------------------------------------------------------------------------
Om du är bosatt i Sverige och önskar tillverka och skänka visir till sjukvården
Följ dessa instruktioner för paketering och insamlingsplatser i hela Sverige. 
3DVerkstans egna produktion och distribution av 3D-printade visir har nu lämnats över till andra kompetenta initiativ för att ge en effektivare distribution och dessutom komma till användning i ditt närområde. Vi rekommenderar därför att ni skickar ert paket direkt till de nyskapade insamlingsplatser som finns runt om i landet i stället för att skicka till oss. De visir som har skickats till oss kommer vi naturligtvis även framöver se till att de kommer till behövande. 
-------------------------------------------------------------------------------------------------------------------------
Förfrågningar från verksamheter och vårdinrättningar angående visir/bågar.
Ni rekommenderas i första hand vända er till respektive kommun. Se dessa lokala distributions-center.
---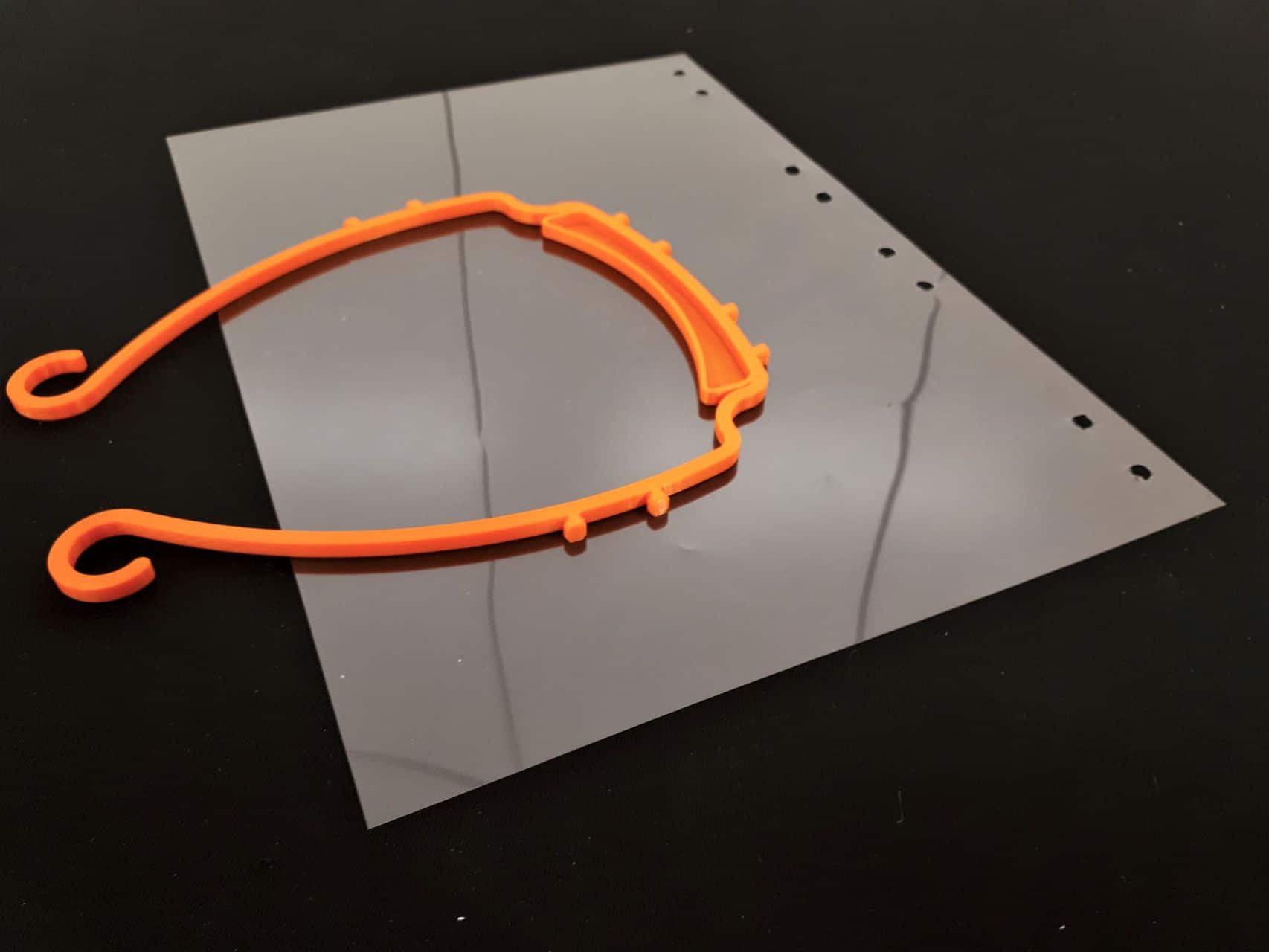 ---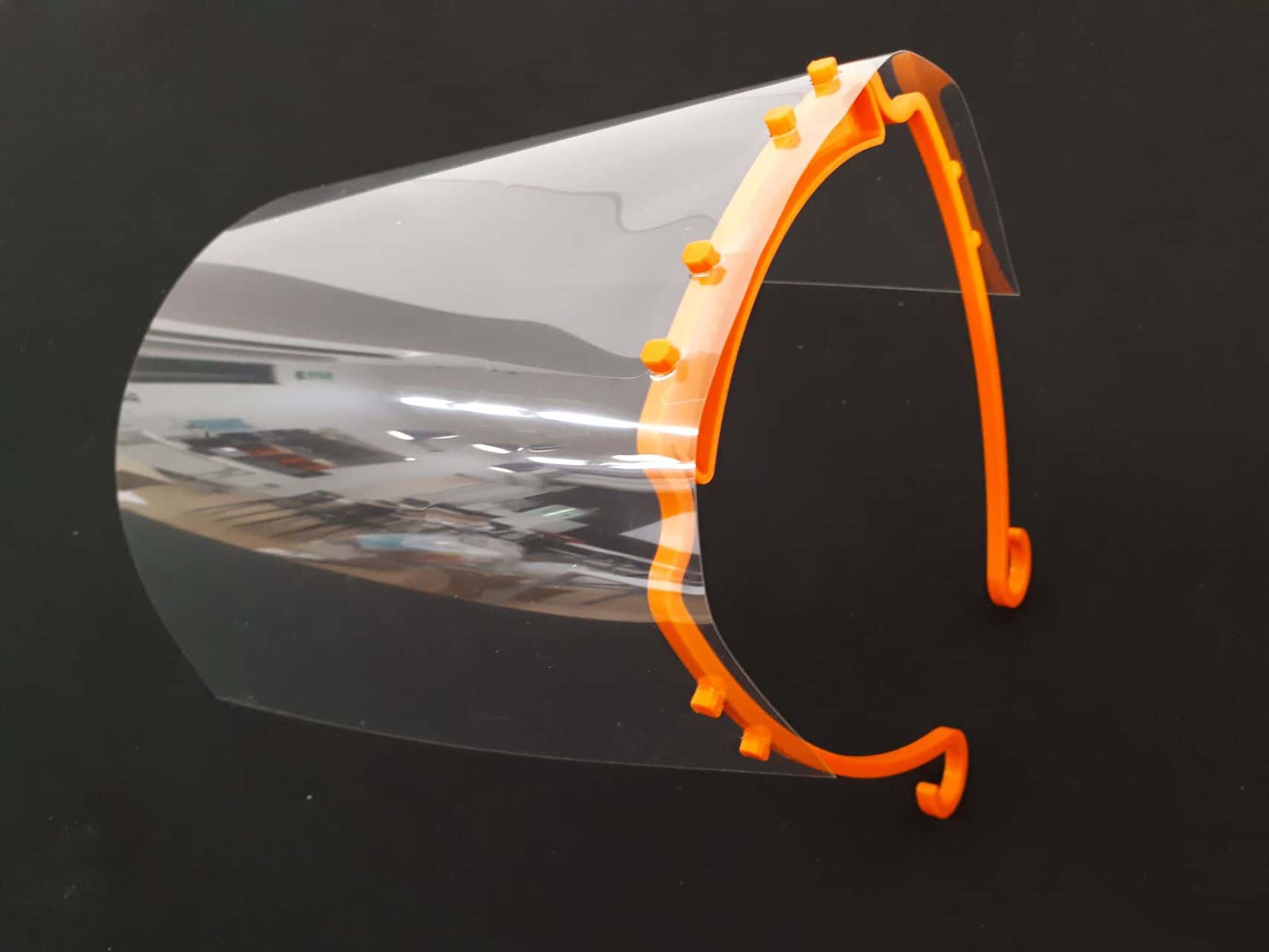 ---
Quick Links
WHAT VERSION TO PRINT | PRINT SETTINGS GUIDE | FILE DOWNLOAD
The design goals included:
Using readily available plastic sheets with as little modification as possible, and only common tools used.

All features printable with nozzle sizes up to 1mm and layer heights up to 0.5mm 

Drip protection above the eyes

Printable in less than 20 minutes

No tight tolerances requiring well-tuned printers.

Design that works equally well with most common materials (PLA, CPE, PETG, ABS etc.)
---
---
Print settings guide:
The frame is designed to be printed with a 0.8mm or larger nozzle and coarse layer heights.
---

---
PASS IT ON! - HELPING OTHERS TO HELP
Thank you: 3D Printing Nerd
Thank you: Tekniska Museet
---
---
Kontakta oss
Vill du veta mer om detta ämne eller har andra frågor, fyll i formuläret nedan så återkommer vi snarast.
Vill du hellre ringa finns vi på plats helgfria vardagar kl 9-17 på nummer 08-55115750.